This is the third installment of a multi-part series on how we turned two shipping containers (conexes) into a four-stall barn, milking parlor, and feed storage room.
Please note: I will not be giving any prices during this series. Prices are always changing. You may choose to do some of the jobs yourself that we hired others to do, or you may choose to hire out some of the jobs we did ourselves. Please do your own research for pricing in your area for the items you need to buy and the jobs you need to hire out.
You've already read how we decided to use the shipping containers for our new barn. Then you read how we got them into place. Now we need doors and windows!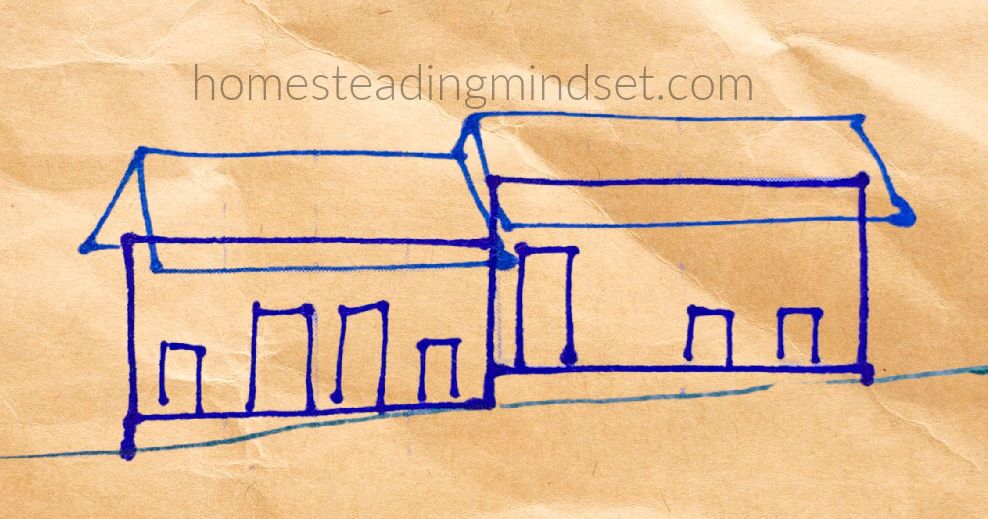 We first determined how we wanted the layout of our barn to be. (Although our plans would eventually change, this was our thinking at the time.) The lower conex would be divided into four stalls, each with its own door. We wanted a door for each stall so that we would be able to close off one or all of them as needed. Since we would need to get into the building for cleaning and maintenance, we wanted regular-sized doors, but we also wanted smaller doors to minimize heat loss when they were open. So, we planned two animal doors, one on each end, and two man-doors in the center. There are two man-doors close together so that we could permanently (or perhaps semi-permanently) divide the stall conex in half and still be able to comfortably access each side.
For the upper conex, we planned a large room for a milking parlor or feed storage room on the end that abutted the lower conex, and two more stalls on the far end. So, we put one man-door on the left side for the milking parlor and two animal doors on the right side. This gave us a total of seven doors.
On the back side of each conex, we planned two sliding windows, one on each end of the back wall, for a total of four windows.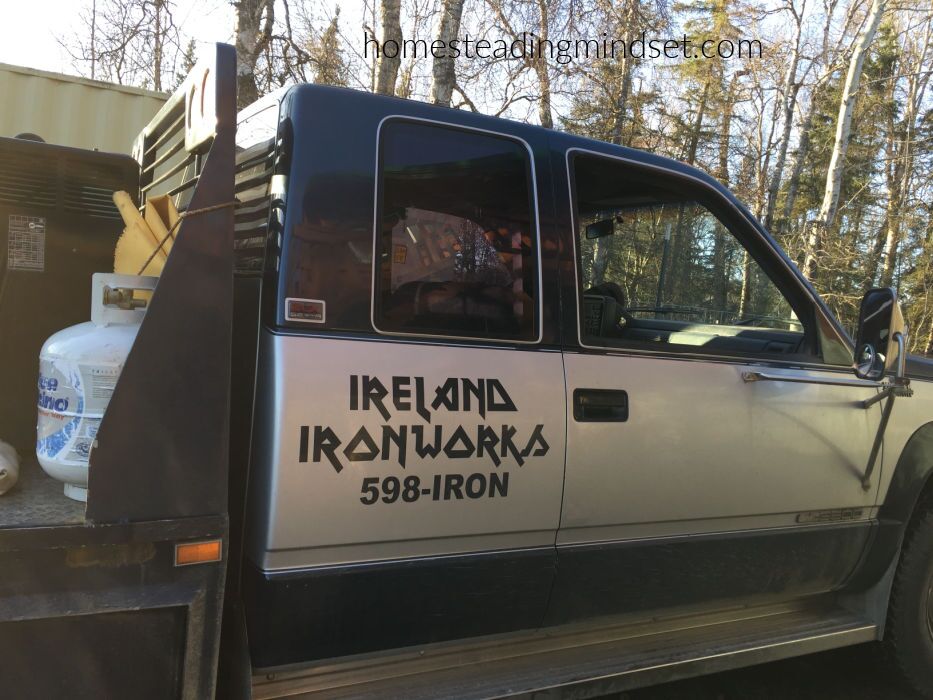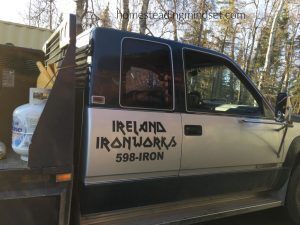 Once we had that figured out, we called Jason Ireland of Ireland Ironworks. What a great guy to work with. He and his helper came out and cut the door and window openings to our specifications. They ground the cut edge of the metal on the thresholds so that it was no longer sharp. Then they fabricated metal door frames and window frames, and welded them in place.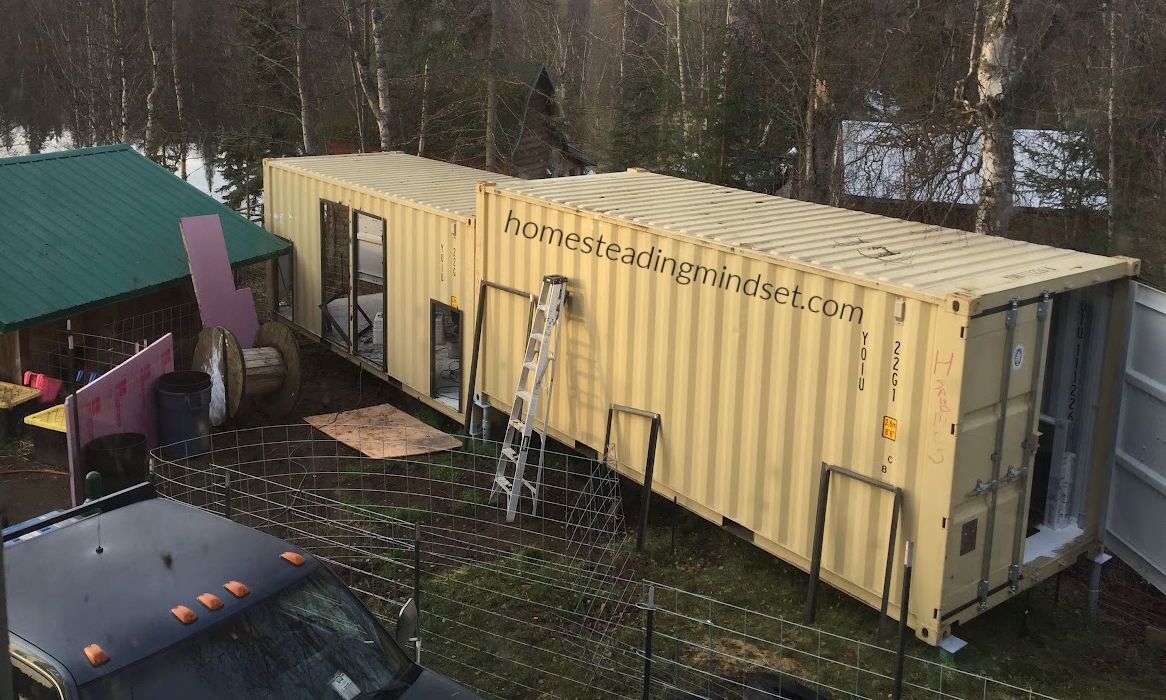 We installed sliding windows in each of the four window openings. For now, the doors are only temporarily covered to keep rain and snow out. Eventually, we put a sliding barn door over the milk parlor door, but that was a task for later, not for now. At this point we were able to use the barn conexes in a temporary fashion. We used the upper conex as a feed storage room and a buck room. The lower conex floor was covered with rubber stall mats, the walls lined with fence panels and a gate for containment rather than letting the animals come and go at this point, and used as a birthing pen or nursery pen on an as-needed basis.
Stay tuned for the next installment – adding the roof!